Our Staff
Our entire staff at Cranberry is composed of a group of people who want to grow closer to the Lord and His people as they serve. They are more than happy to help you however they can.
I'm New!
Visiting any church for the very first time can be an uncertain experience and we want to put you at ease. It is our desire that your visit to Cranberry Baptist will be a refreshing experience for the entire family.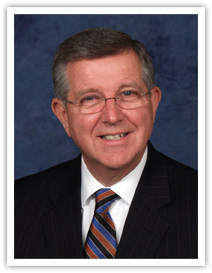 Roger E. Pauley
Pastor
Pastor Pauley preached his first message on June 3, 1984 and began his first Pastorate at Cranberry on the 1st Sunday of June in 1990. Since that time, the church has grown consistently and hundreds of people have come to know Christ as their Saviour! Pastor Pauley actually pastored our church bi-vocation for eight years and became a full time Pastor on January 1, 1998.
Our Pastor and his wife, Marcia, have two grown children, Scott and Stacie. Scott Pauley graduated from Crown College in 1997 and served on staff at Crown College and Temple Baptist Church in Powell, TN. Since 2015, Scott travels full time in evangelism. Scott and his wife, Tammy, have two daughters and one son. The Pauley's daughter, Stacie, is also a graduate of Crown and is married to Ty Thomas, who serves at Cranberry as an assistant to the Pastor. Ty and Stacie have two sons and one daughter.